---
---
Rating: 5 out of 5 Stars 
Awesome!!! It works exactly the same as the product description/ video. A+ for it sticks on floor well. We have literally thrown all of our old mats away and replaced them with these! 
 

- Charmaine Henderson

  San Jose, California
Grab your Discounted Magic Clean Mat while the store LAUNCH DISCOUNT is on. Once we reach 200 unit sales, we will be increasing the price back up to $59.99.
Order now because these are FLYING off shelves! Limit 4 per customer! 
Stops Dirt and Water in its Tracks with these perfect floor mats!
Perfect for pets and kids, this amazing doormat will save you the daily battle cry of "take your shoes off!".
This Super Absorbent Door mat keeps dirt trapped at the doorway and out of your house.
Just step on the Magic Clean Mat and millions of absorbent super fibers soak up the mud and water. Perfect for soaking up rain, snow, slush, sleet, and mud, it's a must-have mat for every entrance of your home.
Ultra-absorbent door mat fibers soak up dirt, dust, and moisture
Avoid dirty footprints on the carpet!

PVC

 non-slip backing
Easy to clean mat
Durable and long-lasting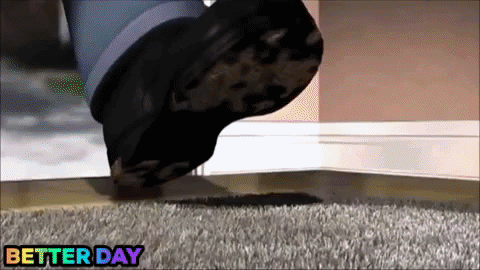 Anti-Skid NEOPRENE backing that's safe on all floors unlike a traditional rubber backed mat that can stain or even yellow expensive floors. No funny odor or rubber smell.
Ultra-thin door and floor mats will fit under almost any door. They are lightweight, 100% Machine washable and low temp dryer safe as well.
The high-quality cotton structure absorbs liquid in an instant, while the microfiber locks in the dirt and muck. Stop the sand, snow, grass, leaves, pine needles, and road salt at the door.
The non-slip PVC backing lets you wipe your feet thoroughly so that even the most stubborn mud and dust stays at door without you having to take off your shoes. 
Easy to Clean Machine washable, this fast-drying mat is easy to clean and extremely manageable.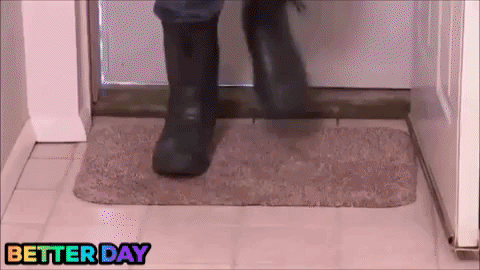 Absorbs Mud Like Magic!
Super Absorbent Doormat 
Traps Dirt & Water Instantly!
For bedroom 
For parlor 
Perfect for pets & kids! 
Great for heavy duty messes
Millions of super absorbent fibers remove mud & water from shoes instantly! made of cotton and microfiber. 
Specifications:
Floor Mat Dimensions: 40 x 60cm
Thickness: 7- 8mm
In the box:
Note: Shipping generally takes 3-4 weeks depending on location. Some distant areas can take a bit longer, but we'll get it to you!

• Click "Add To Cart" button and complete your purchase now! We will get to work
  to make sure you get your brand new order ASAP!
• Secure Checkout via: Mastercard - Visa - AMEX - PayPal 
↑ SCROLL TO THE TOP ↑
---
Great for dogs (and kids!)
We bought several of these mats to help get the paws of our three large dogs clean. We have sandy soil in Florida they constantly tracked inside. We shook out the mat about a week after placing it at the door and were amazed how much soil was trapped inside keeping it off our floors! I then bought several more mats so there would be one at each door. Great product that helps keep our house cleaner! I highly recommend!